Training Concepts
What is Interactive training
Hey there! 👋
This cool feature is what we like to call the pinnacle of technology here at Answerly - it's really something!
Interactive Training revolves around a dataset type that can be fully grasped and embedded by the agent in their answers.
Interactive datasets are:
Example
Now, let's dive a little deeper. Say you choose to create a Picture dataset. When you click to do this, a dialog modal will pop up.
This allows you to upload your picture and also write a little something about the picture as a description.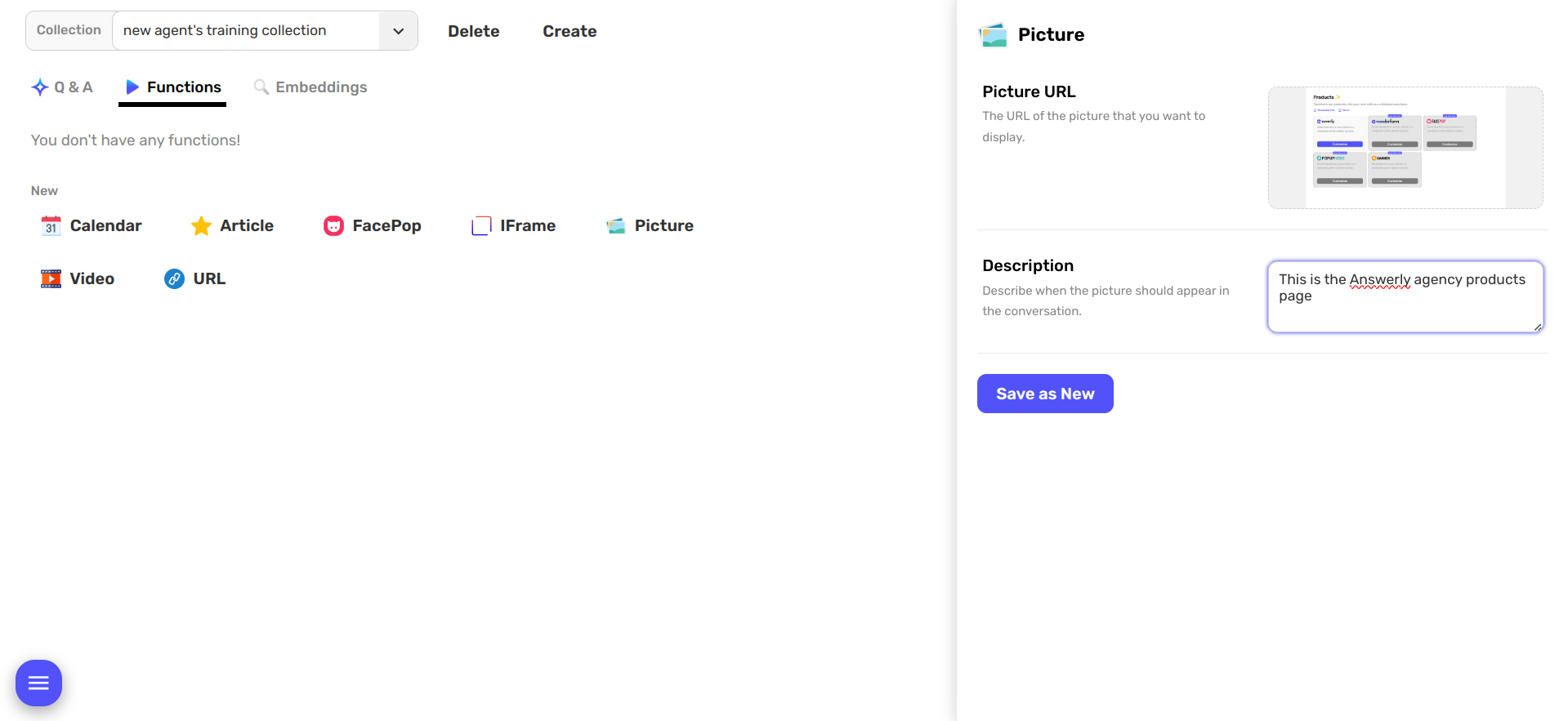 In the example above, I've uploaded a picture of the Answerly dashboard, and gave it this description: a picture inside Answerly's knowledge hub highlighting the interactive training datasets: Picture, Video & Link
Here's the magical part, this description gives our agent the context and understanding of what the picture is about. Equipped with this description, our clever agent can then know when to use this picture in an answer, based on what the visitor is asking.
So when we ask the Agent a question, such as: What are Answerly's interactive data sets? We get the following interaction by the Agent: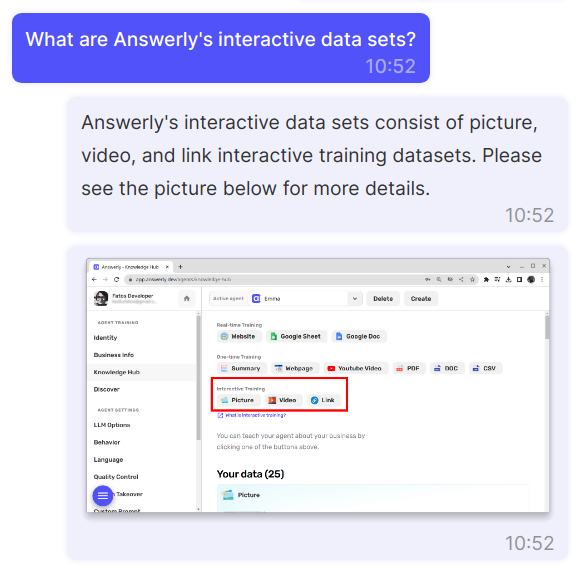 The same principle stands for Videos and Links. The agent can utilize any of these datasets to deliver a thorough and more contextual answer to your visitor inquiries.
---
Wishing you happy interactions with your Answerly Agent! 🚀