Chatbot (Web Widget)
Chatbot Manager
Hi there 👋, Welcome to our Chatbot Manager!
This is the place where you take control and manage all your existing chatbot widgets. But don't worry, if you're just starting out and don't have any yet, I'll guide you on your journey.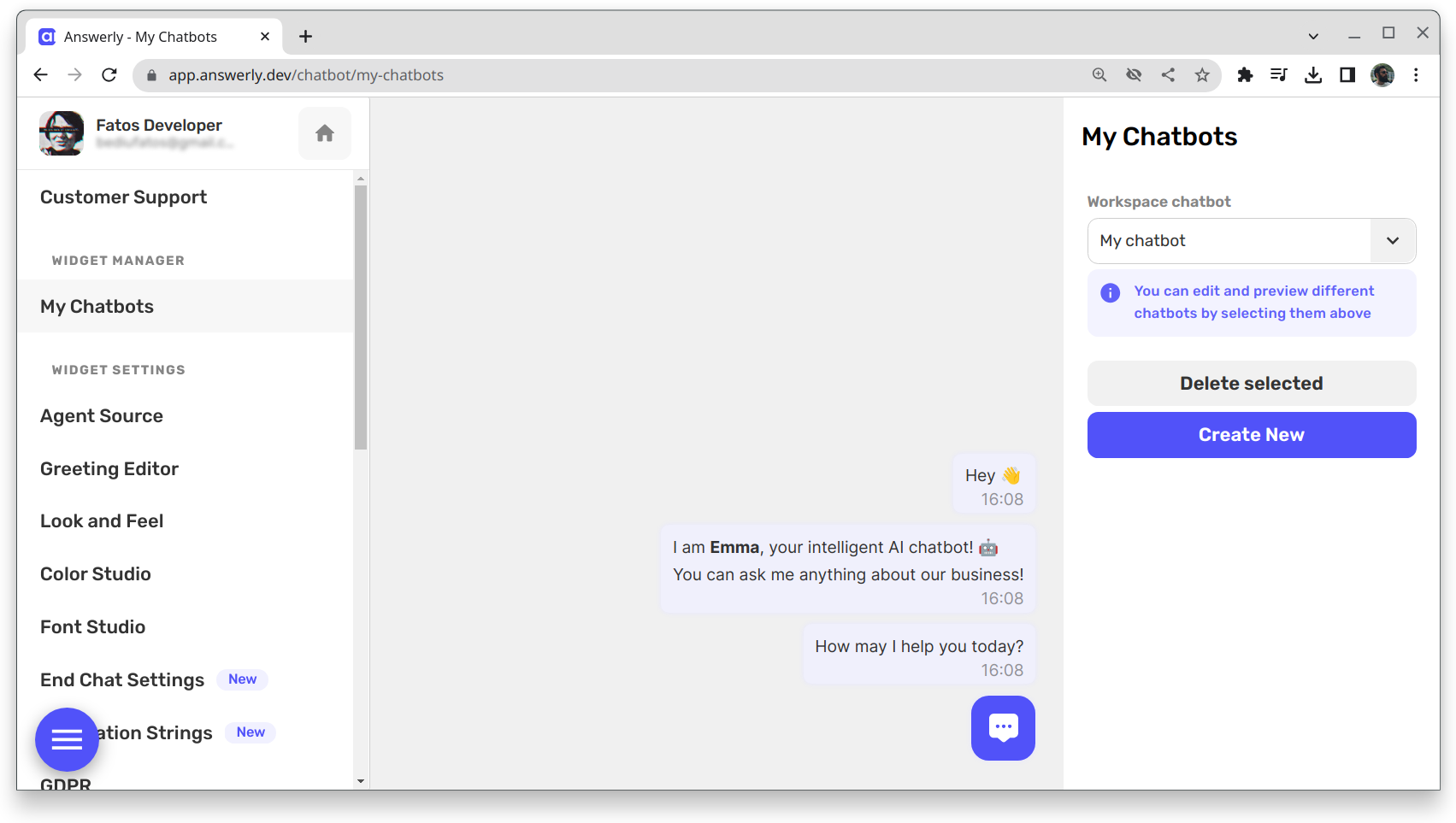 You can find Chatbot manager inside the Answerly dashboard, or by
clicking in this link.
Your journey begins with creating your first chatbot, by clicking Create new.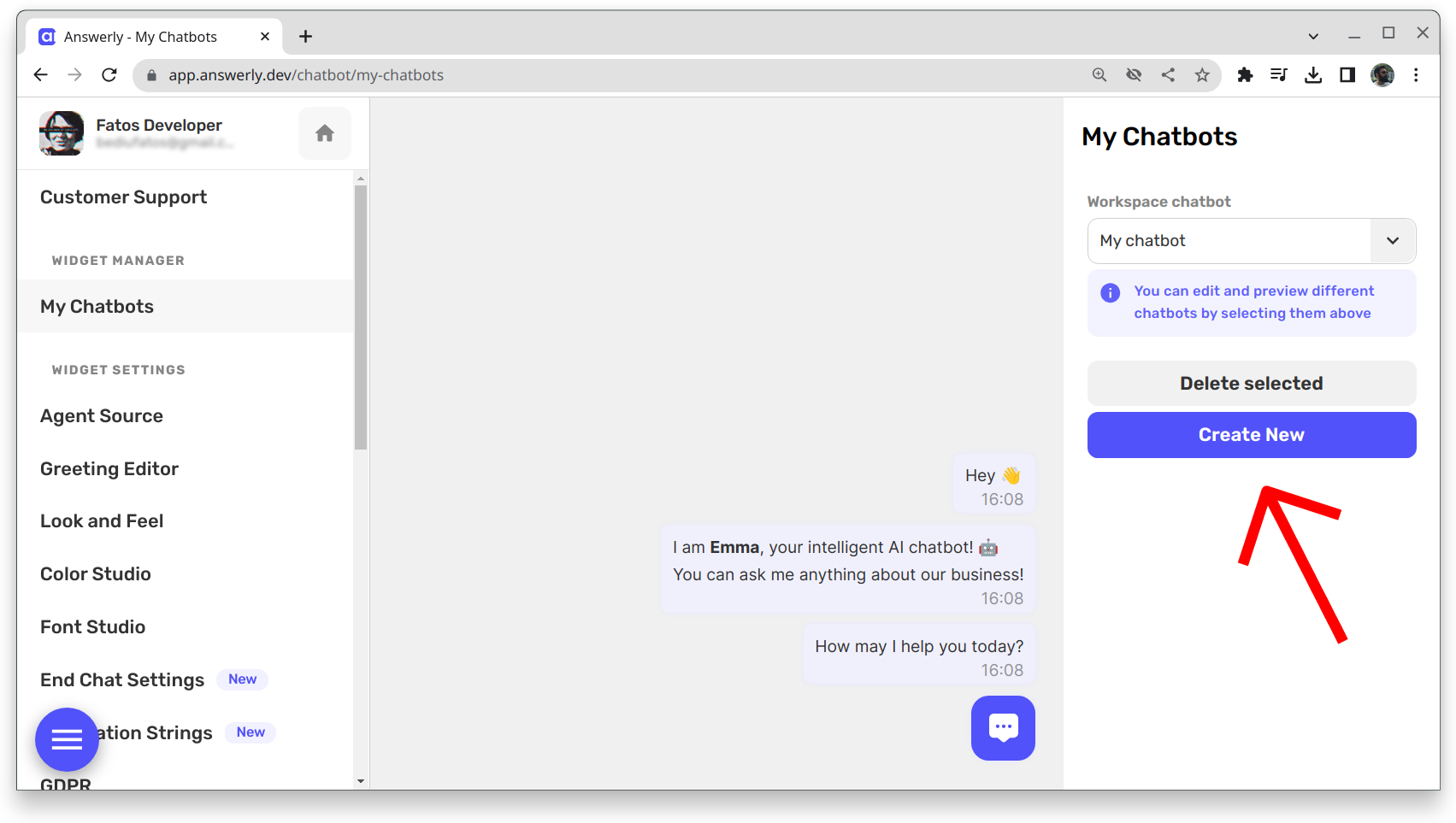 When you do this, you'll need to specify a name. The name really isn't that important, it's just a way for you to organize your chatbots in your account. So feel free to get creative!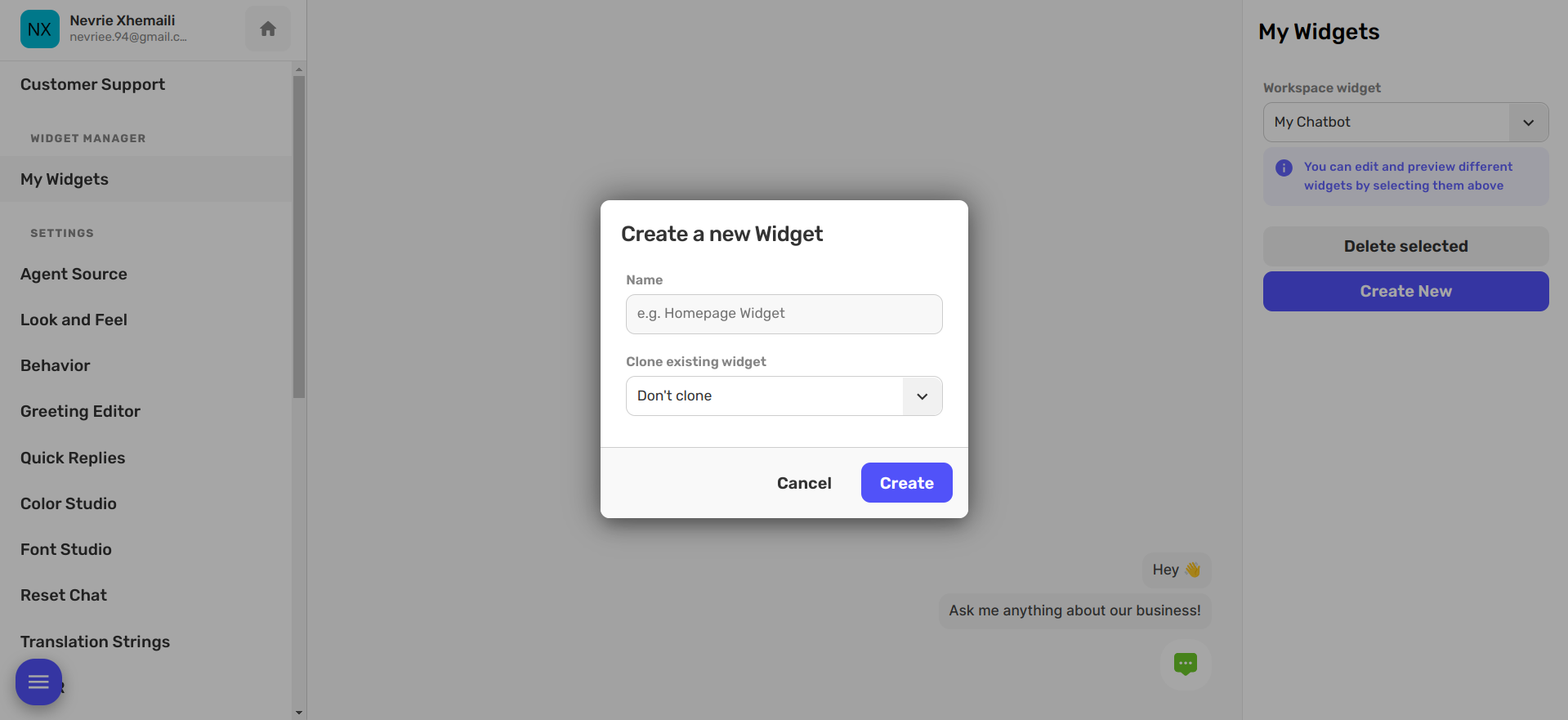 But hey, what if you already have a chatbot and want to create a new one with the same settings?
Well, I'm glad you asked! Because in Answerly, you can just duplicate an existing chatbot.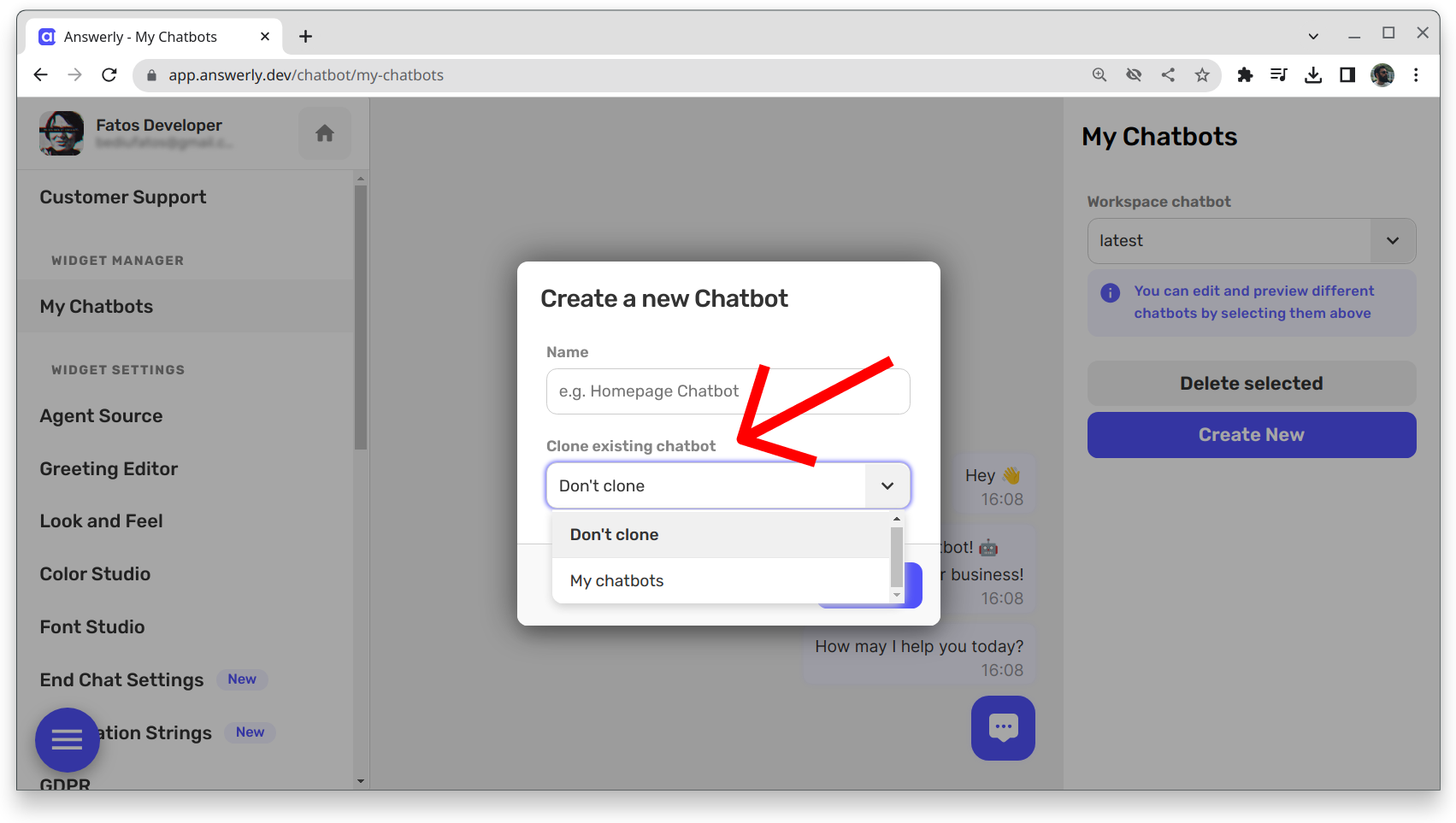 This will save you a heck of time if you are aiming to create a similar chatbot to the ones you already have.
And finally, if for any reason you decide you don't want a specific chatbot anymore (it happens, and it's totally okay 🌈), you can easily delete it from the Chatbot Manager.
That's it – managing your Chatbot Army has never been easier.
---
Now go on, dive in and start chatting! 🤖🎉