Chatbot (Web Widget)
GDPR Settings
Hey there, I'm glad you are interested in GDPR compliance because at Answerly, we take it very seriously!
To manage GDPR settings for your chatbot, head to GDPR settings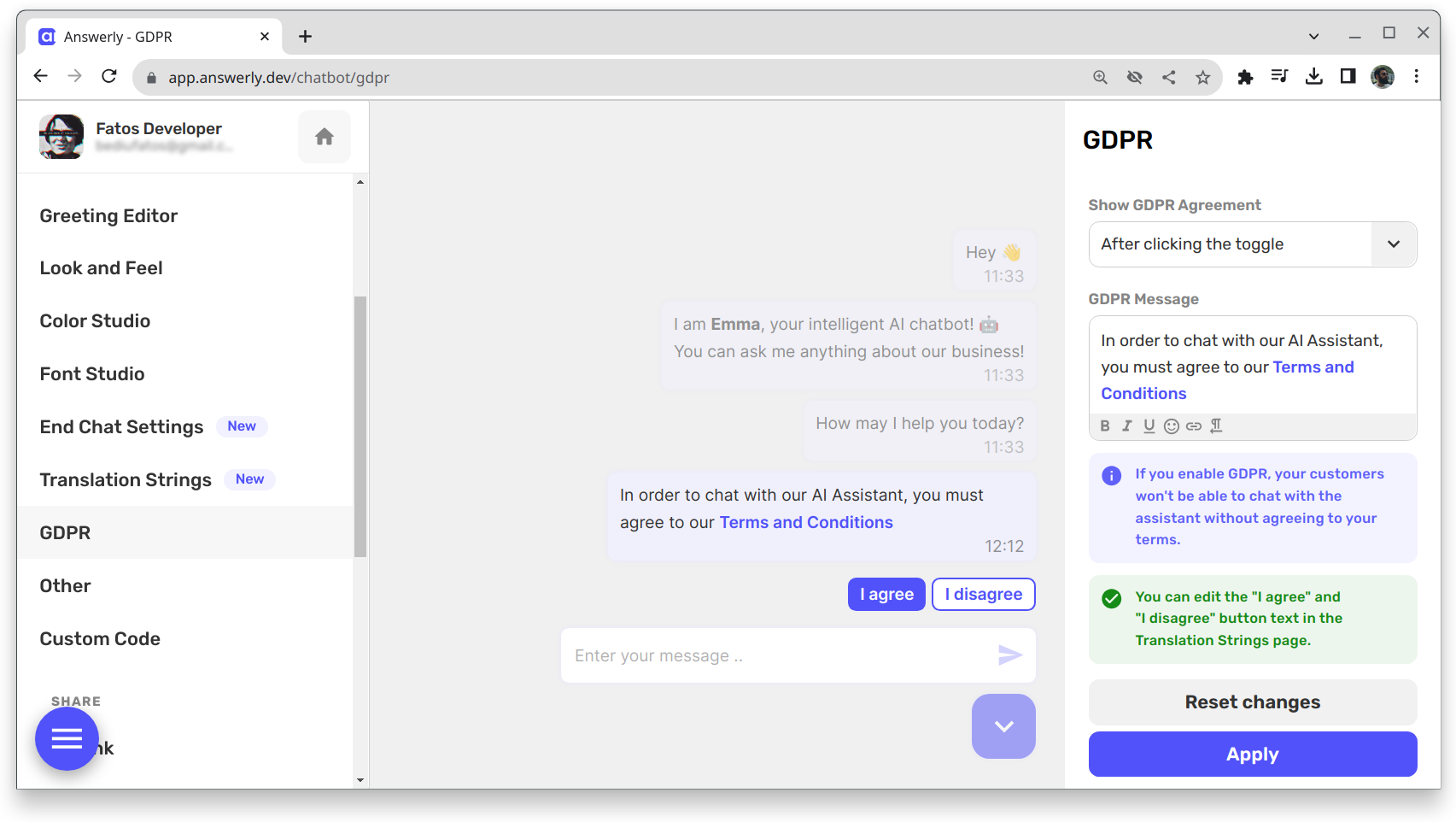 On this page, you will see options to customize GDPR agreement for your Chatbot widget.
Options
You can choose whether to show or not show the GDPR agreement to visitors.
Remember, as a business owner, it's important to provide transparent information about how user data will be processed.
You are absolutely free to customize this agreement as well! Make sure to tailor it to your own business and data handling activities. 🕵️‍♂️
Once you're done customizing, simply click on Apply. This will save your settings!
Effects
By showing the GDPR agreement, your visitor will be unable to chat with the Agent unless they first agree to your Terms and Conditions.
---
Always feel free to reach out if you need help navigating through. Remember, at Answerly, we're all about making things easier for you!